How To Utilise Your Social Media Insights For Beginners
Know Your Reach From Your Impressions & Use These For Optimum Scheduling & More!
Hey all! If you're here it's because you've finally decided to press the analytics & insights link on your social accounts and brave all those numbers and stats.
I can hear you all now, "What the HELL am I looking at? Impressions? Reach? Organic?! What is this foolery!"
Okay, maybe you didn't say it quite like that but you see a lot of beginners to social media marketing, from new businesses to bloggers, that aren't always social media savvy and not everyone knows how to use their insights, let alone what half of it means.
I want to mention whilst I'm here that we will be looking more at tracking the ongoing analytics of your socials and content and less on campaign metrics, we will touch on it a bit however.
Beginners (and you know what, a lot of intermediate folks) tend to focus more on how great they want their content to be, which isn't a bad thing and is 100% important.
But you want the most possible engagement out of it, right? You want to know what works and what doesn't? You want to get to know your audience? And most importantly, you want that sweet ROI.
Before you get into this post, make sure you read my first how to guide in this series 'How To Create Engaging Social Media Content For Beginners' so you know you've got some A* posts ready to go!
In this guide we will look at:
Deciphering The Lingo
How To Operate Insights/Analytics On 3 Major Platforms
Storing Post Related Data To Plan Your Schedule
Using This Data For Scheduling
It's good to remember that if you have just started a social account, data can take over a week to initially appear so bare with it, pens & paper at the ready!
Dictionary: Dechiperhing The Lingo
Now with the power of search engines, you could Google each and every one of these words as you go, but ain't nobody got time for that, we've got empires to build! So I've done the hard work for you and below you will find the meaning for each word in the insightsphere that you need to know.
R.O.I example – you've run a boosted post on Facebook for £20 and it runs for 5 days. Once the 5 days is up, you need to measure the results of this campaign and if it has delivered said results with the £20 you placed on this post.
These results could be 'x' amount of website clicks, 'x' amount of sales or something simple as 'x' amount of likes on the post. The return could be measured in many ways depending on your goal for this campaign.
For large businesses they want to make sure the money they are investing in this is giving them the results they want, usually in the form of earning the spend back and then some from sales.
Another one I couldn't fit on there was Campaign, I wanted to just keep it to the basics but as this is insights for beginners, I wanted to make sure I covered things I wasn't sure of when I first started out.
A campaign is a coordinated marketing plan and the subsequent content has an end goal in mind, it can be live on various social media platforms. They are strategic plans with a heavy focus on specific targeting and reporting back the resulting data measurements.
How to Operate Insights/Analytics On 3 Major Platforms
Twitter
If you've been here before, you will know that I've only been blogging for just over 2 months and although I have two other social accounts that I have built up for years before this, Twitter is something I'm newer to in a sense of brand promotion.
Having done a marketing degree and worked in social media, I have an awareness of what to look for and how to build my profile organically for the most part so I have been able to figure it out solo, for most beginners that luxury isn't always available.
I also want to admit that up until about 6 months, I slated Twitter. I didn't see the pull and I thought it's only true use was allowing us to see inside the ridiculous and yet frightening brain of Donald Trump.
Nowadays however, I wouldn't be where I am without it and I use it more than Instagram, which is saying something for me.
To access your analytics dashboard your Twitter account needs to be at least 14 days old, not be breaking any rules (naughty, naughty) and not be suspended, of course.
On your desktop version, click the left sidebar and press 'More' and from there click 'Analytics'. On your app you can get individual Tweet analytics, but only if you have an iPhone with the latest Twitter update.
Let's start by looking at my analytics dashboard for Twitter in this lovely image below shall we?
The first thing you will see on the dashboard is this 28 day summary which is ideal for a monthly overview. Now remember the dictionary from before, we can now use that in conjunction with this to see how we've been doing.
Twitter I've found out is the easiest out of the three to get engagement fast and maintain this because of its short time span on content. Tweets get an average of 20 seconds to make an impression so timing is so key, we will cover more on that later.
You can see that my data is all in the green which makes a lovely surprise, you can also see straight away I've tweeted more on average in the last 28 days which has resulted in more impressions, profiles visits, mentions & followers.
You can't click on these numbers for anymore data but you don't need to really, you've got what you need there. Notice the little graphs underneath, you don't need worry too much about these but it's good to see what's been consistent and what's fallen.
You can see on mine there was a spike in visits, impressions & tweets at some point earlier on in that 28 day period. Whilst impressions then carried on sailing straight, there was a drop in the other two. Followers are constantly on the up and mentions did a small spike previously.
Here your dashboard gives you a month by month breakdown, we're 12 days into November as of this print screen and we can see all the data in that 12 days such as 31.9k impressions & 146 new followers.
What I like about Twitter analytics is it also highlights your top tweets and top mentions. Having your top tweets is SO GOOD for content generation purposes as I have a clear understanding of what my followers engage with, Twitter is very writer friendly so posts about collabs/guestposts are always popular.
Scroll a little futher and it gives you your top media tweet & your most popular follower of that month so far. You can also expand on this to show in more detail the actual activity of said tweet as you can see below.
Let's have a look across the top menu bar and select 'Tweets', It will open a separate section focused solely on, you guessed it, your individual tweet activity.
The data here shows the impressions of your tweets each day represented by these bars. I must of been on a mad one on October 28th because that skyrocketed!
You can see it's pretty plain sailing with some days being stronger than others, when you hover over the bars it gives you details of the organic impressions on that day and how many tweets you posted.
Directly underneath you can see individual results of tweets and top tweets, so as an example of impressions etc here is my most popular tweet! It was a meme about Brexit which was very amusing if I do say so myself and it got me a lot of results.
However this had a trending hashtag and a meme so I don't want to flex too much over here. You can just have an idea of what the data means, 8449 accounts were reached, 1116 users engaged with it and this resulted in an engagement rate of 13.2%.
This percentage equation is engagement rates divided by impressions x 100. I wanted to show you an example below as well of 2 tweets, one with a low engagement but high impressions and vice versa, just to show you that it exists and that more impressions don't always mean more engagement!
To the right of all of this data we have more info on our engagements via different measurements and their daily numbers. Handy to know, it really is just information to keep you in the loop and this won't necessarily help you with content future planning.
For the nature of this post, I don't want to go too deep down the Twitter analytics rabbit hole as we have a lot to cover, but if you go across to audiences there is also some useful data here if you are planning a campaign sometime soon.
I haven't done too much with mine, I only dip in now and again. If you're just starting, I wouldn't worry too much about this to start but I would 100% have a look at it at some point and see if there is anything you can use.
Also quick side note, I've done some more digging and it looks like you can't change that audience from US to anywhere else unless you are doing a tailored audience for your campaign. Which is slightly annoying when you live in the UK and you just want to know how many people over HERE like dogs…
Facebook
Now I will always be real when it comes to marketing and how my engagement is across the board. I'm not famous, I'm not a powerhouse brand and I only started this account 2 months ago.
I schedule posts everyday based on insights and my engagement is very varied, I don't get most of my blog traffic from Facebook and I'm okay with that, it's a work in progress.
To get this data you need to have a business/fan page you monitor, you can't get it for your profile. I've had mine since 2008 so you can just IMAGINE all that history backed up and I'm just one person out of 2.37 billion!
For the purpose of this guide, we will jump straight into post data as this is the most relevant information for your content generating and scheduling. Your dashboard will give you an overview of your pages activity which can be shown as Today, Yesterday, 7 days or 28 days.
The first thing you will come across how often your fans are online, this is just what you need to help you schedule your content so it's very useful data to monitor and utilise.
That being said, see that little bit of text at the top about it being shown in Pacific time zone? Yeah. So once again, the Americans get to have all the fun and the UK is left in it's rainy, Brexit misery :(.
Not all is lost however, you can make some pretty educated guesses with this information, especially when comparing it to when I post my content compared to what this tells me.
I know for a full on fact that over 100 of my fans aren't online at 3 am unless they all happen to be insomniacs which common knowledge would tell me is highly unlikely.
In comparison, I also know engagement doesn't drop to it's lowest at 6 pm, as that's when everyone is scrolling after work and when I've had some of my highest engagement rates.
So I have to manually check and see what time that would be here in the UK, for example 4 am in Pacific time zone where the majority of my fans are active, is 12 pm which is lunchtime in GMT which makes sense.
Oh, that's another thing if you were unsure the UK falls in Greenwich time zone, so we're GMT baby. It's a quick fix but annoying none the less and from what I have looked into you can't change this for insights. What you can do is change it on Ads Manager, but that's a whole different space to discuss.
By looking across at Post types, you can see which kind of content gets the most engagement. As you can see mine needs some work, but it's an example of more data that you can utilise.
Okay so here is a section of my most recent posts, below you can see snippets of what those coloured bars all represent. What's important here especially with the issue of Pacific time zone is the time the post went up to the left, so you can use this to help with your scheduling.
The columns represent in order: time & date, post, post type, targeting, reach, engagement and an option to pay to boost this post. Below I've added some examples of what happens when you change your reach data via the dropdown.
This is just a way to view different data in the same place, it's ideal to know especially if you planning a campaign with a particular end goal in mind.
Top left you can see an example of a post that was boosted and the resulting reach. I never boosted my posts that much so my reach isn't very extravagant but you get the idea.
When double clicking the post example, you will be able to see more data for said post, like in the example below.
There is a lot of data knocking about on Facebook insights, to the left you have a menu of each section in more detail. For this how to guide I just wanted to focus on this section as it has all the data you need as a beginner for your content.
I also have to admit I haven't found the time to draw up a decent Facebook marketing strategy/campaign in a while or put a lot of focus there as it isn't my main source of traffic, being a one woman team can be tough sometimes so there will be sacrifices.
I have 176 fans on Facebook, it's nothing compared to Twitter and not a scratch on Instagram. Facebook is notoriously hard to grow on organically unless you are a well known brand with more things to give away.
Instagram
We're nearly at the end of our first section, It's a lot to take in but it will all be worth it in the end when you understand why all this is so important! Now I've had my Instagram since 2012 and only in the last few months have I started using it for business also.
You find it happens a lot with bloggers especially if they already have a base, growing your 'gram from scratch organically is also hard and I wasn't going to do that again!
First things first, you can only see this data if your account is a business account but making the switch is so easy via your settings. What it does mean however is you can't be private, so it's your call really but this data is important!
The first thing you will see on your profile is your profile visits from the last 7 days, tap this and you get to the main page of your analytics.
Once you are there you're got a few sections you can wander through so now it's time to navigate! There is Content, Activity & Audience at the top and by default content is open first, here you will have your posts, stories & promotions on display.
It will show you your latest posts and automatically the little number with the eye is the reach of your post. Tap Activity and you will see what's been going on with your profile
You can see your discovery, which is how many accounts saw your content and where they found it. There is also your interactions which shows you the actions taken on your account in a certain amount of time.
Now we're getting into audience data, arguably the most important especially when we get to days and times of online users!
You are shown first a graph of your growth in terms of followers, this is based on one week and you can move the bar to represent each day. So on Sunday, 12 people followed me, 1 unfollowed me (whyyyyyyy) so overall my growth was 11.
Then we dive into audience data, I spent the last 4 years living in Leeds so it makes sense that's where the majority of my followers are based. Congleton is my hometown so second largest would also make sense and then dabbling into surrounding areas.
London is a random one, but I'm not complaining! Age range again self explanatory, you can also toggle this to show just men or women but I don't care about that so it's always on all for me.
There is also a graph showing which gender is more prominent within your follower base, now for me again this doesn't really matter as my profile is business and personal so I'm expecting a mix of both and don't target one specifically, it's what's underneath that I'm really excited about…
…why your followers average online times of course, what did you think I was on about! This section is easily the one I focus on the most because this is what helps me schedule content at the right time on certain days – as you can see Mondays are most popular.
Research tells me that Instagram bases this data on the time zone represented by your phone time & date settings, so let's do a little happy dance and all laugh at Facebook for not switching up their game.
Using Tuesday as an example, you can toggle this to read either hours or days so above we've got Tuesday hourly data, make sure you tap the bars for individual numbers.
So you can see at what time on a Tuesday the majority of your followers are online, looks like between 6-9 pm which would make sense. You can see this gradually grows from lunchtime.
This little section helps me plan my content every week in conjunction with other bits of data. If you go back to the content section of your insights you can click on all posts and look at these in more depth also.
Those drop down bars can be changed to show exactly what you need to see with your posts. By pressing 'all' you can choose to show a select few posts, 'reach' will drop down to show you every single measure you can think of, below is an example Impressions.
Again this is all useful especially if you measure historical data or do comparisons on posts but since mine is mainly personal, this information is not as crucial to me as followers activity.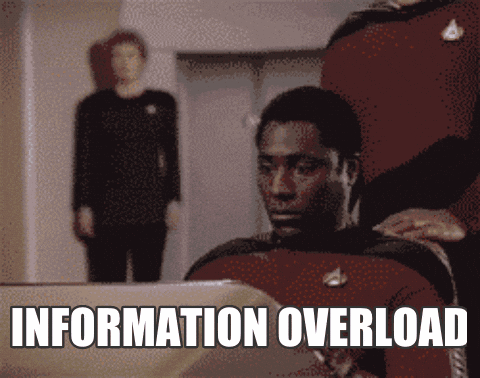 Phew, you can now be safe in the knowledge that the extensive part is over! Take some time away from the screen and we can jump into the next section.
Storing Post Related Data To Plan Your Schedule
So you've had a look around and you've familiarised yourself with all they have to offer. I want to take this opportunity to say that I know what you're all thinking, "but Katt, you're a blogger, where's Pinterest?!"
Good question, I don't use Pinterest that much just yet. It's on my to-do list to teach myself more about how to use this platform and utilise its data for my blog. Until that time, I don't know enough about it to teach you but there are loads of guides online so make sure to check them out after this!
When you've got all those numbers bouncing around for your content it can be tough to keep track of it all to see your ROI, paid or organic (your time and energy can still count as an investment!)
With Facebook & Twitter you can download this data into a spreadsheet, I know what you are thinking and yes I thought the same too, spreadsheets are dull af.
BUT learning the basics is easy and can you move this info around and present it in a manner of your choice. You can make selections for what chunks of this you want to download, I've chosen post data for the last week on Facebook and Tweet data on Twitter for the last week – make sure to download these in CSV files to open in Google sheets/excel.
Storing – Facebook Example
Now as a beginner you probably won't be needing to present this to clients anytime soon so let's look at storing methods for yourself. I'm using Google sheets as I think its the best way to store & report, it's also free you just need to make an account!
At first, this is going to look a little messy so don't panic. You need to go through and expand columns and delete bits as appropriate. Don't need to know the post type? Get rid. Countries? Delete. Anything that's going to clutter this up needs to go, it will be a work in progress until you get it how you need it.
You need to have an idea of what you want to track so as to know what you need to keep and what to delete. As a starting point, I would do two separate tabs and have one called 'paid' & one called 'organic'.
Now if your focus isn't so much on results from paid posts then just stick to a tab called 'Organic' for now.
Maybe add a little more detail such as 'Organic Facebook Post Data Nov 7th-14th,' yes it's a mouthful but I've learnt the hard way what happens when there's no organisation or labelling with data.
Everyone will have their ideas of what's important to track and how they want to organise it, you can see the transformation in my example below.
I've kept the titles as they are for now and added some colour because I can't help myself. This is now a million times easier to read and there is a focus on the important/correct data based on your goals.
From here you can carry on to create more tabs and organise them in sheets tracking this week by week and categorizing this how you see fit, here is an example of how you could do this.
Here is your sheet title & sheet sections at the bottom. This can then be saved to a folder of your choice, again you can see an example below:
Do the same for all your socials until you've got the data stored how you want it ready to extract information from it to track. Understand this can be a time consuming job but it's good practice to get into, especially if you ever need to present this information.
You can download Twitter data in the same way and use the same technique as Facebook, but for Instagram it's a little more leg work. You can download some types of data, but you have to send a request to Instagram via the desktop version and wait up to 48 hours for a link in your inbox.
I don't know about you guys but I can do this faster solo, so it's time to open up analytics and have your data ready 'cause we're gonna start out mini review of the key takeaways of allll these numbers.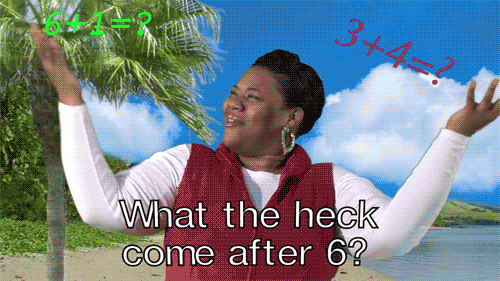 Using This Data For Scheduling
For personal use this information doesn't need to be presented via in-depth report full of graphs, numbers and screenshots. We're going to keep it simple and I will show you how I manually track my insights/analytics.
I will say there are tools out there that do track and report for you and lot's of different aspects of your insights you might want to track and monitor. But for an individual I find it so much easier to do it my own way manually for the purposes of content planning.
So I'm going to take my stored data and pick out the most popular pieces of content from each platform for that week and put these into separate tabs for each one.
Twitter
Each platform will need different categories as some don't apply to others. The shame about Twitter in terms of audience data is that it doesn't show you the most optimal times and days for your audience to be online.
You have to measure it based on a mix of what gets traction with your content & in depth posts by marketing big players who gather this kind of data for your disposal, I will add a link towards the end.
From the table you can see what's working and what isn't and from there you can plan when you will be scheduling your content.
For example I know I'm going to schedule a tweet for Monday lunchtime again with relevant emoji's, hashtags & images and make it about an achievement of that week.
I might decide to do that as standard every Monday lunchtime and track the progress of that type of content.
Facebook
With a similar layout to Twitter, Facebook has extra space for audience data and different categories. Like above I have gathered the data from the download and placed it into a separate table for a more accurate breakdown of information.
Instagram
I had to input Instagram's data manually, but it isn't that time consuming when you are only covering a small period of time at once. Again you've got specific category listings and audience data below.
You've now got your insights/analytics from the week before, stored and presented in a way that you can understand them and from this, take out what you need to plan your content for the week ahead!
Remember the link I mentioned? Check it out – Sharable.
Please note, mixing data like this with your own data can be messy so make sure you use it as a guide and like it says in the post, it's all about the trial and error. Track your results for a few weeks to see what works and what doesn't
This is why planning content weekly is is important, what could have been a big hit 3 weeks running, might not have the same impact the 4th week. You have be always on top of trends and planning to get your content noticed.
I spend a lot of time organising and colour coordinating this information because I find it easier to understand. Don't feel like you have to go to this length of details as long you take the basics from this you could have a basic word document with days of the week and times, not a problem.
This guide is in depth to provide you with everything you need and to take away as much or as little as you want! The final guide in this series will talk you through scheduling your content, it will be shorter than these last two.
That's it, guys! Make sure to bookmark this for future use & don't forget to leave comments below to let me know what you think! x